Film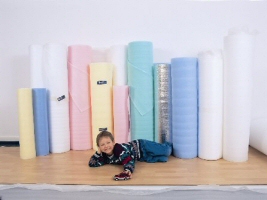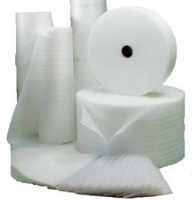 POLYTHENE FILM
| Thickness, mm | In rouleau, m | Width, m |
| --- | --- | --- |
| 1 | 400 | 1,25 |
| 2 | 100 | 1,25 |
| 3 | 100 | 1,25 |
| 5 | 50 | 1,05 |
| 10 | 25 | 1,0 |
| 15 | 25 | 0,95 |
| 20 | 13 | 0,95 |
| 30 | 2-10 | 0,90 |
| 40 | 2-10 | 0,9 |
| 50 | 2-10 | 0,9 |
BLEBBY POLYTHENE FILM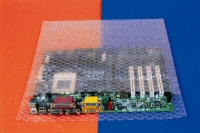 | Name | In rouleau, m | Width, m |
| --- | --- | --- |
| B1 | 100 | 1,5 |
| B2 | 100 | 1,5 |
| BK | 50 | 1,5 |
POLYTHENE FILM IS USED:
For packing any type of production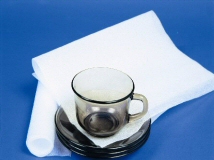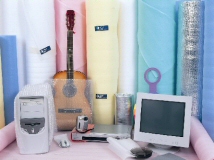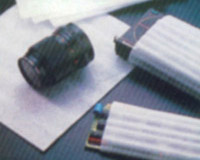 Suitable for packing dishes, ceramics, glass and other types of production. Protects surface from scratching, breakages.
In building and energetics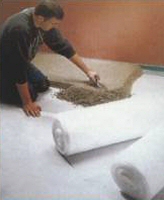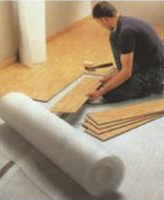 Under floor cover planking. Suitable for planking under laminated baseboard and dismountable parquet.Excellently decreases floor cover squeak and makes soft floor impression.
In buildings (in walls, roofs, floors) the film is used for thermal insulation, vapour insulation and sound-proofing. Thermal insulation and sound-proofing in tubing and ventilation ways. Used in constructions for joint condensation.
Polythene is conveniently to use for thermal insulation in wet apartments, especially while baths and swimming-pools equipping, because polythene absorbs very little of water and even being wet doesn't change its thermal insulation properties.
In furniture manufacturing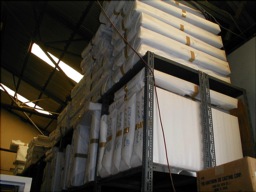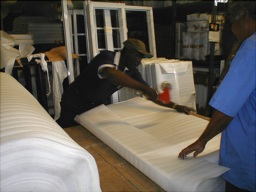 It is used for packing all the types of production, in manufacturing the holstered details of furniture. For fragile and hard details packing. Polythene film perfectly protects the hard details of the furniture from scratches and perfectly absorbs strokes.
ANTICONDENSATIONAL FILM
| Name | In rouleau, m | Width, m |
| --- | --- | --- |
| ANTIVIL SUPER | 50 | 1,5 |
Films ANTIVIL SUPER, which are pervious to vapour, are used as a primary layer of roof covering under the tile, roofing tin, ceramic and perforated slabs. These films create the conditions for moisture evaporation from the inner roof constructions and the same time protect the constructions from the influence of the atmosphere (dust, dirt, wnd and precipitation).
This film is a diffusive membrane, a 4-layer complex pervious to vapour, its surface passes the vapour, but is impervious for water and wind, protects form the ultraviolet rays. Impervious for water film ANTIVIL SUPER has a high diffusion at the same time, making the effect of "breathing roof", which means the ventilation ways may not be installed, and, when installing thermo-insulation the film can be layed primary on the thermo-insulation layer or on the wooden inclined constructions.