Covers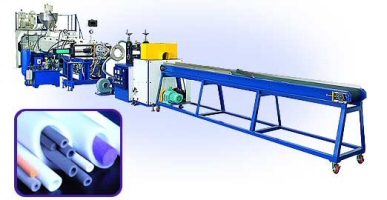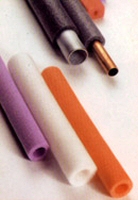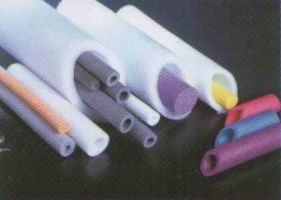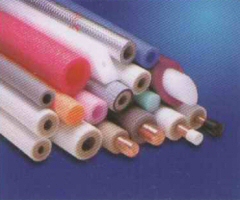 | Length, m | Internal diameter, mm | Wall length, mm |
| --- | --- | --- |
| 2 | 15, 18, 22, 25, 28, 32, 35 | 6, 9, 13, 20 |
| 2 | 42, 48, 57, 60, 76, 89, 108 | 9, 13, 20 |
Covers are used for all kinds tube thermo-insulation, decrease thermal losses in heating tubes, don't let to freeze water in cold water tubes. Thermo-insulation protects pipelines from mechanical damages.
Means of connecting:
For covers connecting it is used: hooks, glue, adhesive tape.
Production, made of blown polythene is bearing on the group of materials, effectively insulating warm. Thermo-insulation coefficient is about 1=0,04W/m2 (40oC). Production made of polythene may be used in those places where polystyrene, polurythene rock or glass wool are used. But in some cases polythene thermo-insulation is more effective than it is of other materials.
Blown polythene is comfortable in use to insulate the warm in the humid apartments. Polythene is ecologically clean, do not exude harmful substances, that is why it can be used in the all types of apartments. Blown polythene is used in the difficult formed barriers, tubes and equipment insulating. This material is easy bowing, easy cutting, does not crumble, does not break, does not leave harmful substanses, easy recycles. Foot-wear, textile, leather, haberdashery, sports (carpets for ring), tourism goods (holstered details of bags, soft sleeping mattresses).